Slow Pour Brewing Blind Draw Series Cornhole · Any All Skill Level
MonTueWedThuFriSatSun 6:00pm to 9:00pm
Free Agent Fees

Regular

$10.00

+ $1.00 Processing Fee
EVENT DETAILS
It may be the off-season, but that doesn't mean the bags need to stop flying! Peach State Cornhole is excited to announce that we're partnering with one of our favorite locations to keep the fun flying. Beginning November 18th, we will be hosting a blind draw series at Slow Pour Brewing Co. in Lawrenceville on Monday nights. Make sure to read below fore the details and get registered for

Location: Slow Pour Brewing Co.. (407 N Clayton Street, Lawrenceville, GA 30046).
Time/Dates: Tournament starts ("bags fly") at 6:00 PM, on Monday November 18, 2019.
Prizes: 50% of the buy-in from all registrations will be put directly into the winners pot.
Cost: $10/Player

Registration: Players must register in advance to guarantee spot in the tournament. (*Walk-ups will be accepted day-of).
Roster: Team must have a minimum of 2 players that will be randomly draw each night.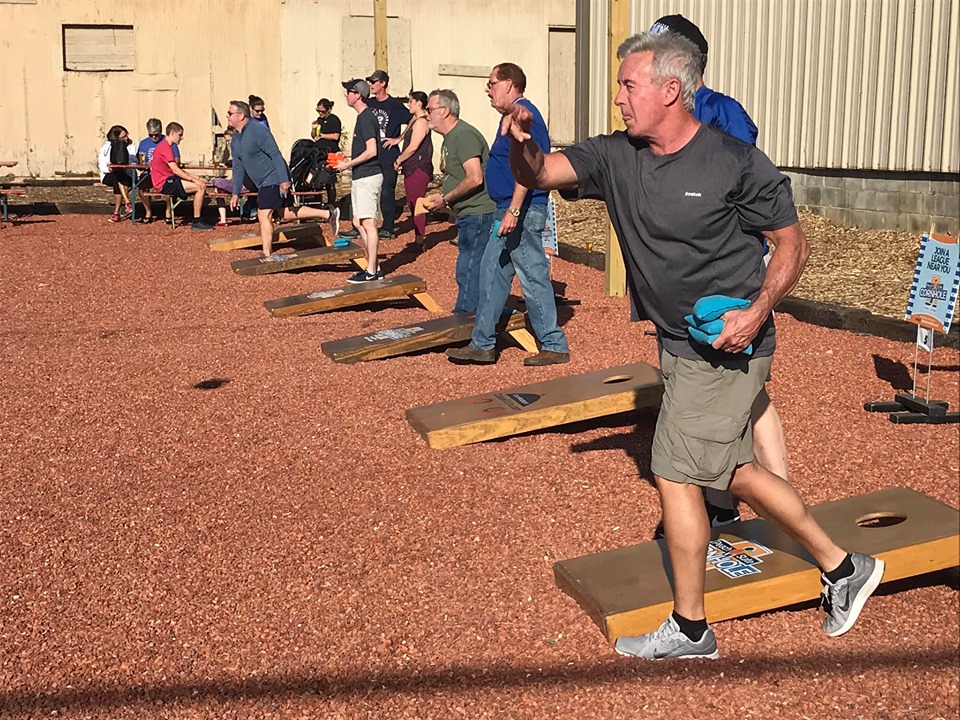 Format: Doubles (2v2 Game Format) - Single Game//Double Elimination Bracket Tournament (teams are guaranteed 2 games). All games are played to 21 points. Bracket will be seeded on a random draw basis. All match-ups will be played by standard Peach State Cornhole rules. You can review the complete list of rules for more details.
Tournament Sponsor: Slow Pour Brewing Co.

Alcohol: Available for purchase.
Connect and compete with Peach State Cornhole this fall and earn those bragging rights!

Thank you to our sponsor for helping to make this tournament awesome!