Wounded Warrior Project Cornhole Tournament Cornhole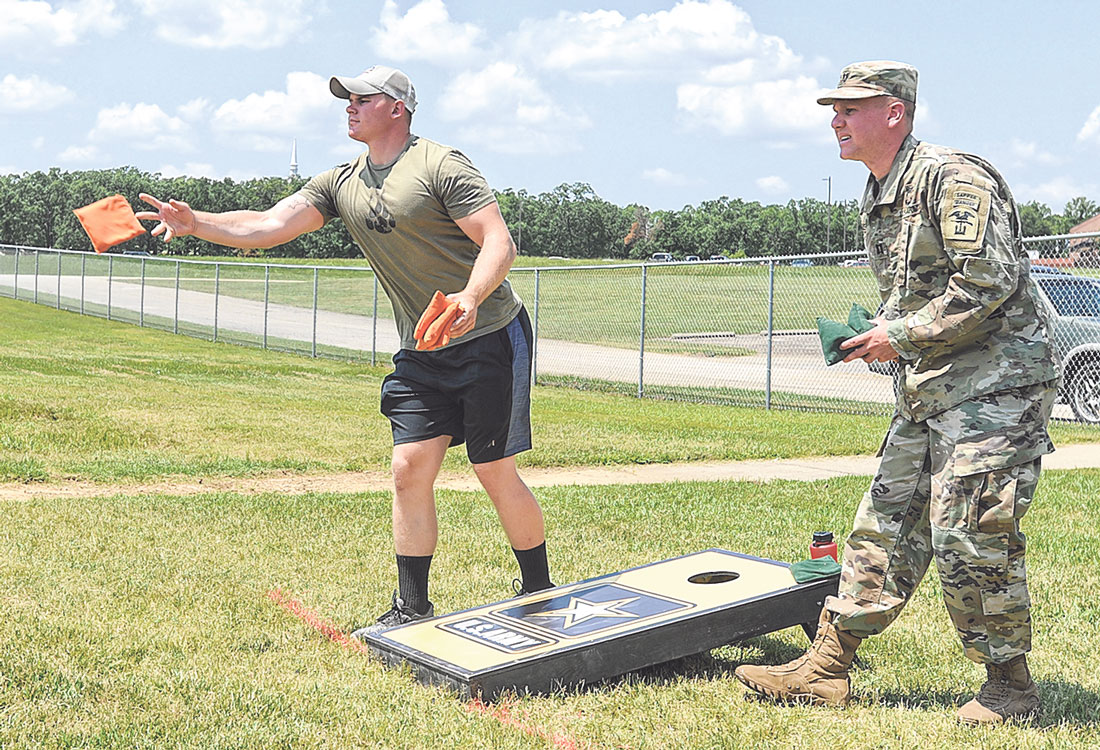 Peach State Cornhole is excited to announce the Wounded Warrior Project Cornhole Tournament! Come out and support America's injured veterans! This amazing event will raise funds for the Wounded Warrior Project. Don't miss out on your chance to give back to these heroes of our communities and throw some bags while you are at it!
Wounded Warrior Project is a non-profit organization whose main objectives are to support Veterans and service members who incurred a physical or mental injury, illness, or wound while serving in the military on or after September 11, 2001. Every warrior has unique challenges and goals. Your support will provide life-changing programs that empower, employ, and engage America's injured veterans. Thanks to the generosity of people like you, warriors and their families will never pay a penny for these services. If you are unable to attend the tournament and would still like to donate, CLICK HERE. **TOURNAMENT REGISTRATION BELOW**
Location: City of Cumming Fairgrounds (235 Castleberry Rd. Cumming, GA 30040)
Time/Dates: Tournament starts ("bags fly") at 3:00 PM, on Saturday, October 26, 2019.
Prizes: $600+ in cash prizes for winners! A set of cornhole boards raffled off during the tournament!
Beginner/Intermediate: Advanced:
1st Place: $125 1st Place: $250
2nd Place: $75 2nd Place: $125
3rd Place: $45 3rd Place: $65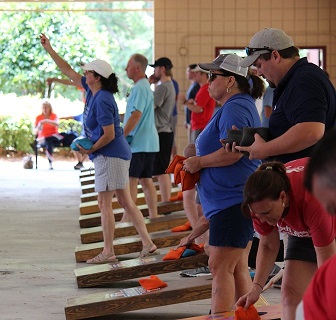 Air Mail Competition: In addition to the cornhole tournament, we will have an Air Mail competition. Tickets will be $20 (or $10) each, with a cash prize to the winner. The cash prize will be determined after all players have signed up!
Raffle: A set of custom cornhole boards courtesy of West Georgia Cornhole. In addition to other great prizes!
Cost: Beginner/Intermediate: $30/Team and Advanced: $50/Team. *Walk-ups are welcome from 2:00 PM -2:45 PM on October 26th for $40 per team for Beginner/Intermediate and $60 per team for Advanced. (**REGISTER YOUR DIVISION AT THE BOTTOM**)
Bags: Teams are permitted to bring their own bags to play in this competition. If both teams agree to use the bags AND both teams have personal bags (or are allowed to use equivalent bags), these bags will be permitted. If both teams don't have equivalent bags or don't agree to use the bags, PSC standard bags will be used for the match up.
Registration: Teams must register in advance to guarantee spot in the tournament. (*Day-of registration available, but spots could be limited)

Roster: Teams must have two players.
Format: Doubles (2v2 Game Format) - Single Game//Double Elimination Bracket Tournament (teams are guaranteed 2 games). All games are played to 21 points. Bracket will be seeded on a random draw basis. All match-ups will be played by standard Peach State Cornhole rules. You can review the complete list of rules for more details.
Tournament Sponsor: Wounded Warrior Project
Alcohol: Available for purchase on-site.

Connect and compete with Peach State Cornhole and help support the heroes of our community!

Thank you to our sponsor for helping to make this tournament awesome!
Use the form below to filter by sport, season, day(s) and/or location; or scroll to view all programs.
---
Team Fees

Regular

$50.00 per team + $0.00 Processing Fee

Team Fees

Regular

$30.00 per team + $0.00 Processing Fee