At Capacity
Amped Kids 2nd Annual Rhythm and Brews Tournament Cornhole · Any All Skill Level
Sold Out
MonTueWedThuFriSatSun 1:00pm to 4:00pm
Team Fees

Regular

$50.00 per team + $3.25 Processing Fee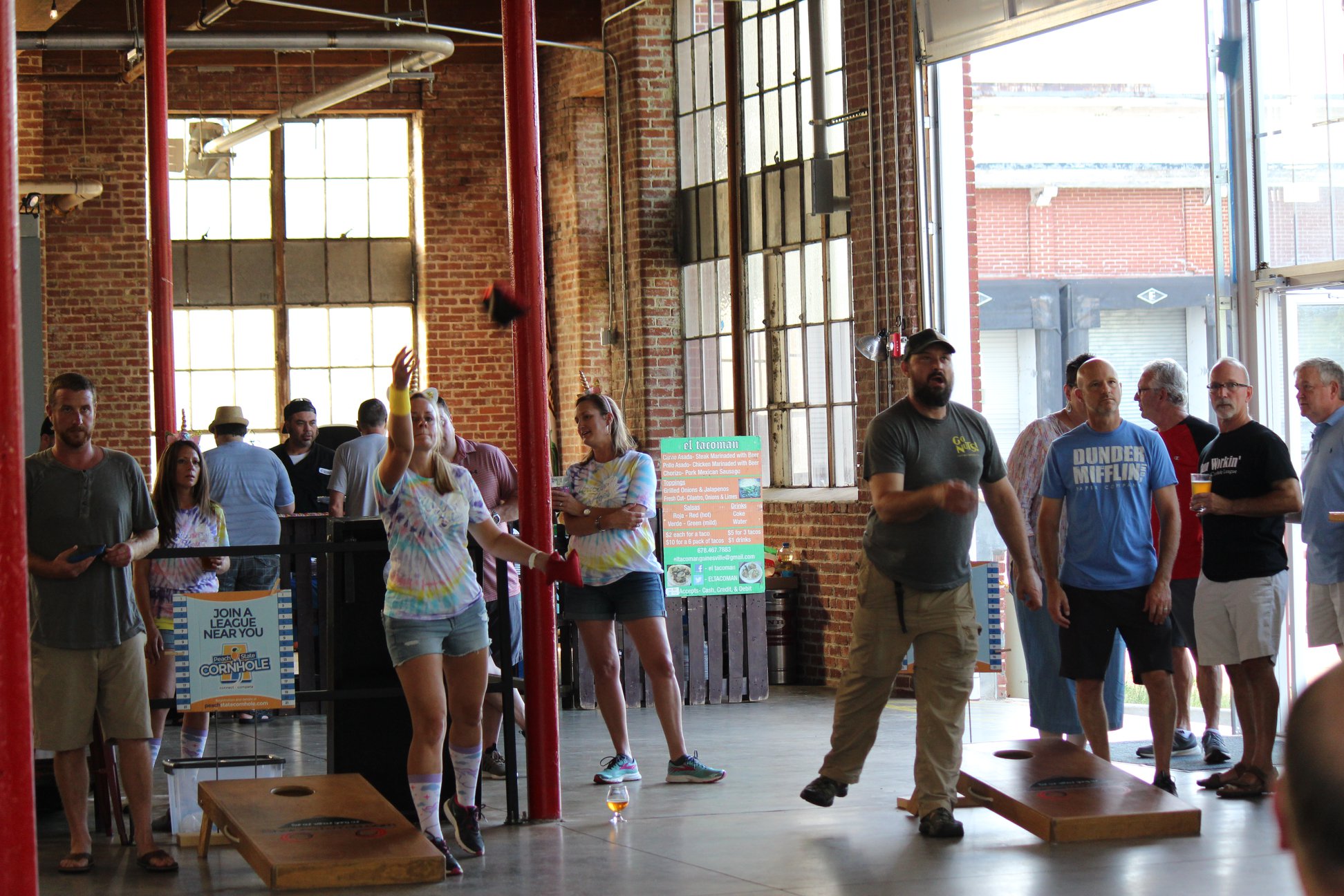 Peach State Cornhole is excited to announce the Amped Kids 2nd Annual Rhythm and Brews Tournament hosted by Left Nut Brewing Co. in Gainesville! Get your team entered as spots are limited! Every team that signs up will receive a spot in the tournament and some of the best brewed beer in North Georgia! All proceeds benefit the Amped Kids Foundation a fund of the North Georgia Community Foundation that helps to provide foster children with free music programs in Georgia!
Location: Inside at Left Nut Brewing Co. (2100 Atlanta Hwy, Gainesville, GA 30504).
Time/Dates: Tournament starts ("bags fly") at 1:00 PM, on Saturday October 5, 2019.
Prizes:
1st Place: Custom Set of Cornhole Boards
2nd Place: $25 Gift Certificate to Left Nut Brewing Co & $25 Gift Certificate to Natural Juice Cafe
Cost: $50/Team (*All players receive 1 free beer with entry)
Registration: Teams must register in advance to guarantee spot in the tournament. (*Day-of registration will be available until 12:45 PM for $50/Team).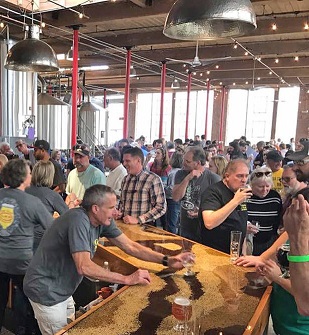 Roster: Team must have a minimum of 2 players.

Format: Doubles (2v2 Game Format) - Single Game//Double Elimination Bracket Tournament (teams are guaranteed 2 games). All games are played to 21 points. Bracket will be seeded on a random draw basis. All match-ups will be played by standard Peach State Cornhole rules. You can review the complete list of rules for more details.
Tournament Sponsor: Left Nut Brewing Co.

Alcohol: Each team signed up will receive 1 free beer from Left Nut Brewing Co. Additional beverages will be available for purchase.
Festivities: Live music with Quality Rated Band, Let There Be Rock School and Amped Students. Food from Hopscotch Kitchen. Games for the whole family in the Kid's Zone (with prizes) and a Kona Ice Truck!
Connect and compete with Peach State Cornhole this fall and earn those bragging rights!

Thank you to our sponsor for helping to make this tournament awesome!