Canceled
2020 Fall League - Lake Hartwell (Tilly's Tiki Bar & Grill) Thursdays Cornhole · Co-Ed Fun
Canceled
MonTueWed
Thu
FriSatSun
6:00pm to 8:00pm
Co-Ed, Best of 3 Games
Team Fees

Early Bird

$45.00

per player + $3.25 Processing Fee

Regular

$50.00

per player + $3.25 Processing Fee

Late

$60.00

per player + $3.25 Processing Fee
Free Agent Fees

Early Bird

$45.00

+ $3.25 Processing Fee

Regular

$50.00

+ $3.25 Processing Fee

Late

$60.00

+ $3.25 Processing Fee
Location Specific Details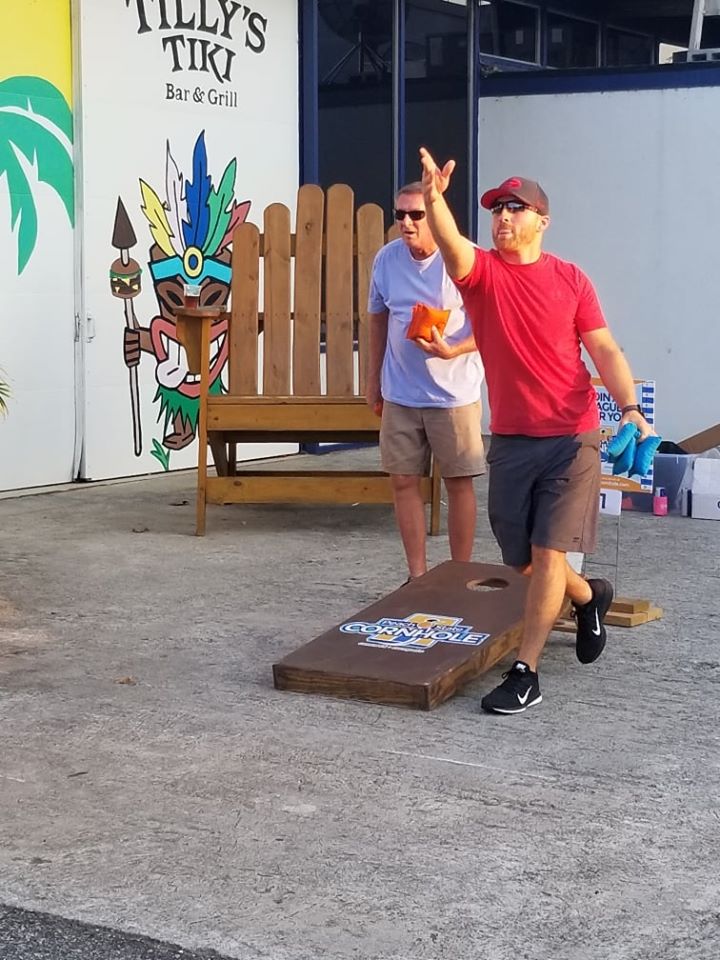 Location: Tilly's Tiki Bar & Grill 1476 Harbor Light Marina Road, Lavonia, GA 30553)
Time/Dates: Games are scheduled from 6:00 - 8:00 p.m., starting August 27 through October 15, 2020.
Roster: All players must pay and register by the close of registration. Teams may consist of all men, all women, or mixed, with unlimited players on a roster. Players can sub in and out between games. Any match played with a player not listed on the roster will result in a forfeit.
Divisions: Our goal is to have social and competitive divisions at all locations. You will select your division when you sign up. **Peach State Cornhole reserves the right to combine divisions based on registration numbers at each location.

Free Agents: Don't have a partner? No worries! Sign up as a free agent and we'll pair you up with a partner before the season begins.
Shirts: All players that register by Sunday, August 16 will receive one of our awesome PSC t-shirts!

Format: Games are played to 21 points, and match-ups are best of 3 games. You will have one match-up per week. You can review the complete list of rules for more details. Week 8 is an end of season PSC City Tournament at your location. *Top teams from each location are eligible for the state tournament (Pending COVID-19 status).*
League Manager: A PSC league manager will be present every week to make sure everyone is having fun and to answer any questions. Interested in managing? Let us know!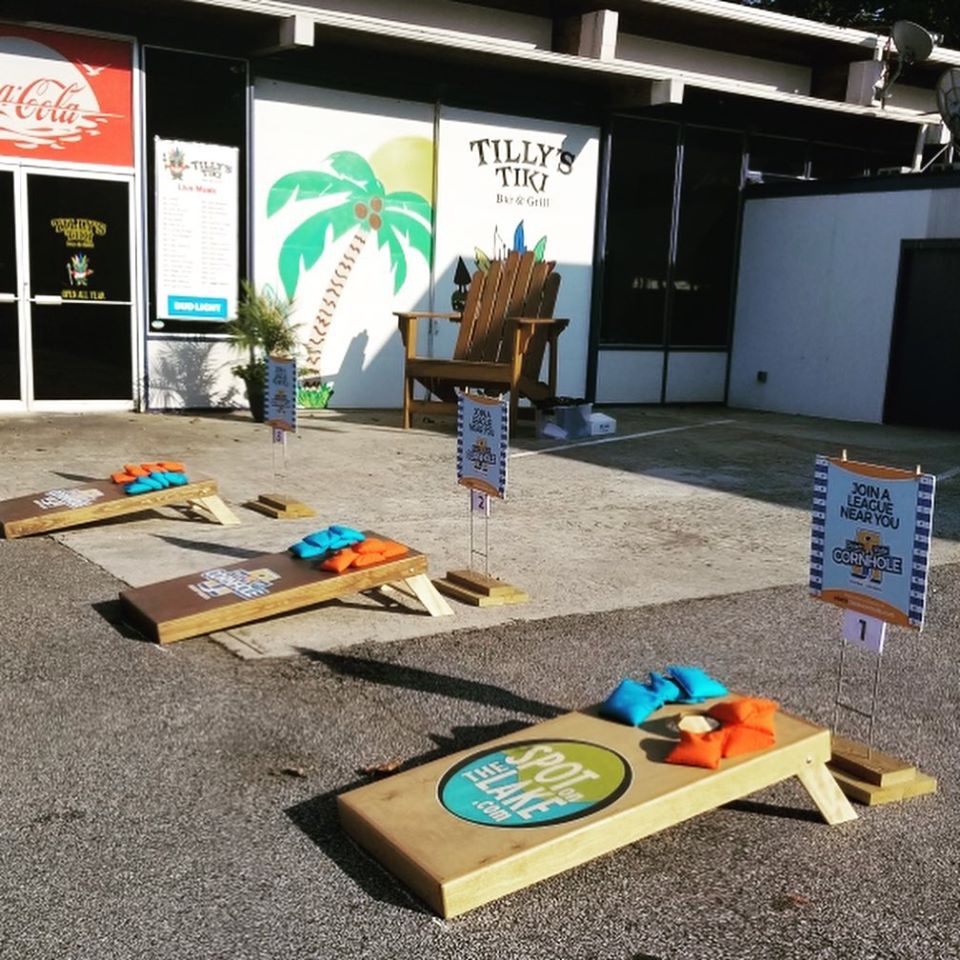 League Sponsor: Tilly's Tiki Bar & Grill
COVID-19 Policy: We've revised some of our policies to ensure our league members and managers are safe. Check out our revised policies.
Alcohol: Available for purchase.
Still not sure? We are confident you will have a ton of fun at one of our leagues. If you still have questions about anything, please email matt@peachstatecornhole.com.
Connect and compete with Peach State Cornhole this fall and earn those bragging rights!
Thank you to our sponsors for helping to make this location awesome!