Connect and compete with Peach State Cornhole - it's just fun!


EMAIL
PHONE
(678) 835-8090
ALL SEASONS INCLUDE:

8 week season including PSC City Tournament
Social & Competitive Divisions
Boards & Bags Provided
PSC League Shirt
Food & Drink Specials
End Of Season Trophies & Prizes
PSC State Tournament for Qualifying Teams
Join our team as a League Manager!

Follow us?



Our leagues consist of 8 weeks of matches and a PSC City Tournament. Top teams at each location qualify for the PSC State Tournament. We also host corporate and charitable tournaments and social events.
SPRING REGISTRATION OPENS JANUARY 22!!

Looking for your schedule? Click on 'Schedules and Standing'

Want Pro Cornhole Bags? Check out the store
Interested in sponsorship opportunities? Contact us!
Ready to up your game? Check out upcoming tournaments and blind draw events below!

2021 Winter Leagues
Upcoming Tournaments & Events
Questions? Have questions about leagues or events? Contact Us
About Us. Founded in 2013, Peach State Cornhole offers eight week social cornhole leagues in the spring, summer, fall, and winter in various locations throughout the state of Georgia. Featured on 92.9 The Game, 680 The Fan, Good Day Atlanta on Fox 5, 11 Alive and the Gwinnett Daily Post, Peach State Cornhole is the fastest growing social cornhole league in the state of Georgia! More than 3,000 people have thrown bags in Peach State Cornhole leagues, tournaments and events!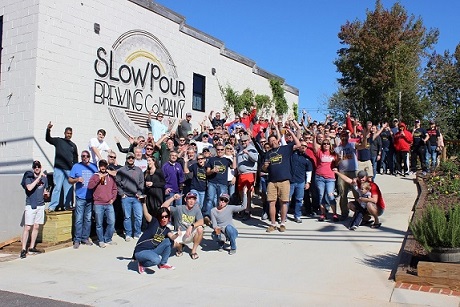 How does the league function? Each league consists of eight weeks of cornhole. The first seven weeks are regular season play, with one best of three match up per week. In the eighth week, we do a seeded tournament to determine the league champion! The top teams from each location will be eligible for the State Tournament hosted by some of our great sponsors, with more opportunities for fun and chances to win additional prizes.

How do I register a team? Teams are comprised of 2 or more players, all males, all females, or mixed. Click 'Join A League' on the right side of this page. Then, click the 'Register' button. Select 'Team Captain' and follow the directions from there.
Can I register as a single person? Yes! Peach State Cornhole will match you with other Free Agents or another team from the league you wish to participate in. Click 'Join A League' on the right side of this page and select your location. Then, click the 'Register' button. Select 'Free Agent' and follow the directions from there.